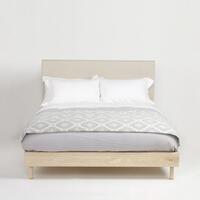 At the heart of our Sleep Series is this generous, sturdy bed frame. The frame is constructed from white oiled solid ash, with brushed brass feet. The generous headrest is covered in a soft natural linen,...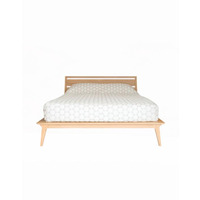 The Valentine Bed is the most recent addition to the Valentine Range designed by Matthew Hilton. The perfect companion to the existing bedroom collection and centrepiece of the range, it is made with a...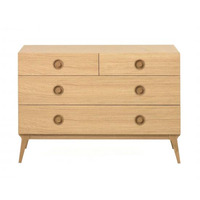 This Valentinechest of drawers by Matthew Hiltonfeatures the signature tapered leg detail of the contemporary Valentine range, which lends a visual balance to the piece.Raised up from the ground, the chest...