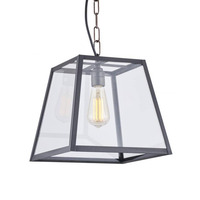 Quad pendant light giving a sophisticated industrial look. With sloping sides in small, medium, large and extra large sizes. Clear glass with open base and top.\n\n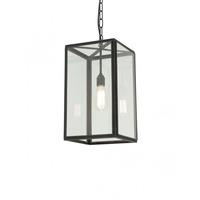 Square box pendant in weathered brass, externally glazed and available in three sizes. \nSuspended on aweatheredbrass hook 1.5 meters of chain.\nGlass on four sides, with open top and base.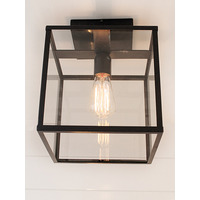 For the Vitrine collection each light is a unique piece of craftsmanship. Shades of colour or small inconsistencies in the form ensure the authentic look. The Vitrine displays a certain lightness thanks...