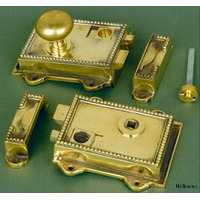 Regency reversible brass rim latch
Detailed reproduction of a Regency rim latch in solid brass. It comes complete with a solid brass keep and is compatible with many of the door knobs on this site. Ideal for bathrooms and bedrooms as there...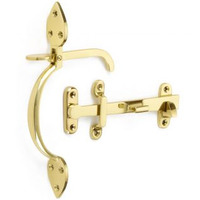 An elegant and simple design with subtle detailing these suffolk latchess will work in both a traditional and contemporary setting just by varying the finish.Manufactured to the highest standards here...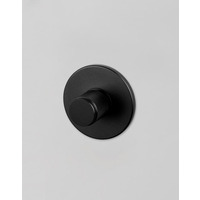 An indoor Thumb Turn Lock made from solid stainless steel, solid smoked bronze, solid brass, solid black anodised metal. A solid knob with diamond-cut knurled detailing, ensuring pleasure with every touch....